To begin our interview series with the trailblazers of Home Infusion, we spoke with Dr. Varner Richards - President and CEO of Intramed Plus, Inc. - a key figure that everyone should be familiar with when examining the progress of Home Infusion therapies.
We asked Dr. Richards about his career, experience in the Home Infusion industry, and his thoughts on being honored with the Gene Graves Lifetime Achievement Award. Here's what he had to say:
How did your career start and how did you get to where you're at now?
I'm a pharmacist. When I graduated and completed my residency, I actually went into hospital pharmacy first and worked on developing clinical pharmacy services in a large teaching hospital setting. I enjoyed the clinical aspect of a pharmacist's potential; being a part of the patient's overall multidisciplinary healthcare team, developing a nutritional support team, antibiotic stewardship, pain management, and decentralized pharmacists to the patient floors. This was back in the 1980s, and we noticed a shift towards cost savings and getting patients out of the hospital after DRGs came out in 1982. So we started offering home infusion therapies with a national company to serve long-term patients that didn't need to stay in the hospital. This step was the beginning of my career in home infusion pharmacy.
What have been the most memorable experiences or achievements you've had?
First and foremost, working with patients of different backgrounds and meeting their needs has been the true benefit of my career. I'm a clinician at heart, so making a difference for a patient is what matters most. Plus, working with other clinicians in achieving a better outcome for patients is also a gratifying experience professionally. Advocacy has also been important to me, as the Medicare population lacked appropriate coverage for IV antibiotics. Being involved with the National Home Infusion Association (NHIA) to promote meaningful Medicare reimbursement has been an eye opener and fulfilling, along with being involved with other home infusion providers in promoting home infusion therapy services and working on a team with NHIA.
What contribution have you made to NHIA that's been the most meaningful to you?
Primarily, serving on some of their committees and being on the board of directors to help them through difficult transitions. NHIA has become a valuable resource for providers and industry members under the current leadership of Connie Sullivan and her team. It's a true team setting, and everyone is focused on ensuring the Association's services are available and enable all providers in meeting their patient's needs in a post-acute environment.
What's the first word that comes to mind when you think about NHIA?
Quality providers and the willingness of working collaboratively in meeting an achievable goal in promotion of the patient's home is the preferred site of care. We're all competitors, but we have a common mission. Supply chain issues have taught us that we all have to work together, and NHIA has been instrumental in leading and maintaining our focus as we work together.
How can IMS provide support to help you continue to make a positive difference for your patients?
Be there . . .. responsive, collaborating, and commitment for working thru difficult supply chain dynamics as all providers and supporting industry members need to do. Effective and open communication is critical.
What has been one project that you've enjoyed being a part of?
Watching and supporting the current NHIA Team in the expansion of their many offerings to members and the industry. The expansion of the INFUSION magazine and Infusion Journal has been excellent, and the learning management system that NHIA has implemented is a great support. The beauty of empowering technology that makes all educational offerings more available since time is everyone's critical factor that is limited. The NHIA University allows people to listen to it later, even if they can't attend. The topics are so varied that you can cover something effectively in 30 minutes, and it provides CE, which is always helpful for your entire staff.
If you were not in this industry, what would you be doing in another life?
I'd probably be in some form of construction, probably residential construction. Believe it or not. That's my nature, it's funny because I'm probably more of a fix it type of a person anyway. Primarily, because you work with your hands and you see the results immediately.
What are some of your favorite hobbies?
It would be my family, and I have a large family. We have six kids and they're dispersed out the country. And then we also now have 10 grandchildren. So, my hobby is to spend time and have fun with them. And we do! Life is precious and filled with many blessings.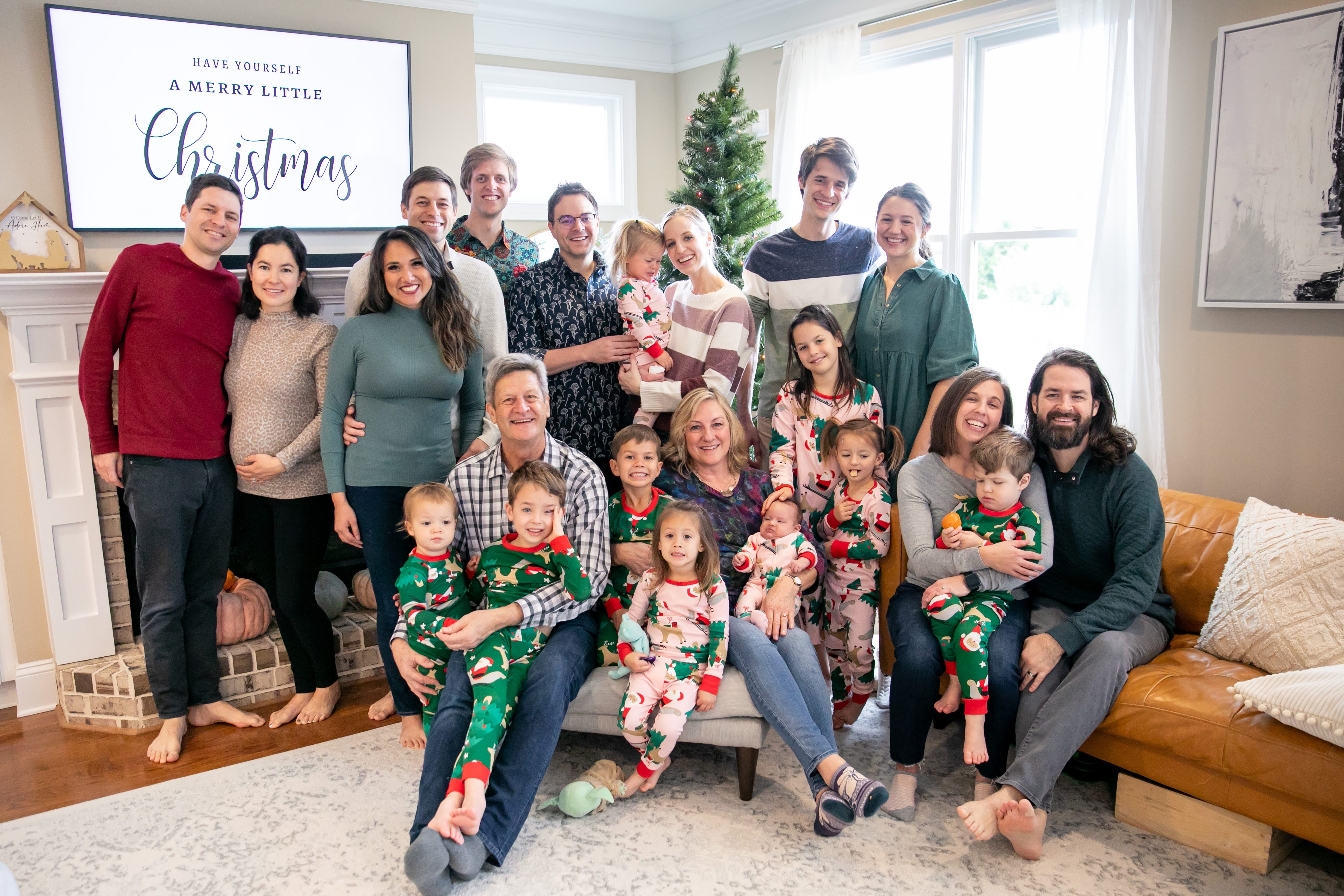 Dr. Richards' dedication to the home infusion industry and his contributions to NHIA make him a deserving recipient of the Gene Graves Lifetime Achievement Award. We are grateful for his insights and look forward to sharing more stories from pioneers in the Home Infusion Market.
Biography
Dr. Varner R. Richards, President and CEO of Intramed Plus, Inc., received his Doctor of Pharmacy in 1980 from the College of Pharmacy, University of Nebraska Medical Center, Omaha, NE. He went on to complete a two-year General Pharmacy Residency at the University of Kentucky Medical Center, Lexington, KY. Dr. Richards served as the Assistant Director for Clinical Pharmacy Services at Richland Memorial Hospital, 1982-1988, and while there, initiated their Nutrition Support Service, Decentralized Pharmacy Services, Pain Management Service and Pharmacy Home Infusion Services.